EDITORIAL  
This very special RAM special is the first in a series. This is a Timeline for 1970 – 1971 when McCartney started writing and planning RAM in the summer of 1970 and ending with the release of the first Wings album WILD LIFE in December 1971.  
RAM is according to my opinion the most interesting album from the McCartney catalog. I even dare to say it is my all-time favorite record, so after the 2012 RAM remaster I thought it was time to delve into these archives myself.  
One thing I noted when exploring the material inside the deluxe RAM remaster is that the book contains many mistakes. A couple of dates are completely inaccurate and the story is far from complete. For this reason, I started to compile a Timeline for the 1970/1971 period filling the gaps and correcting the mistakes. The result is this Maccazine special. As the Timeline was way too long for one special, we decided to do a double issue (issue 3, 2012 and issue 1, 2013).
– Edward Eikelenboom – Chief Editor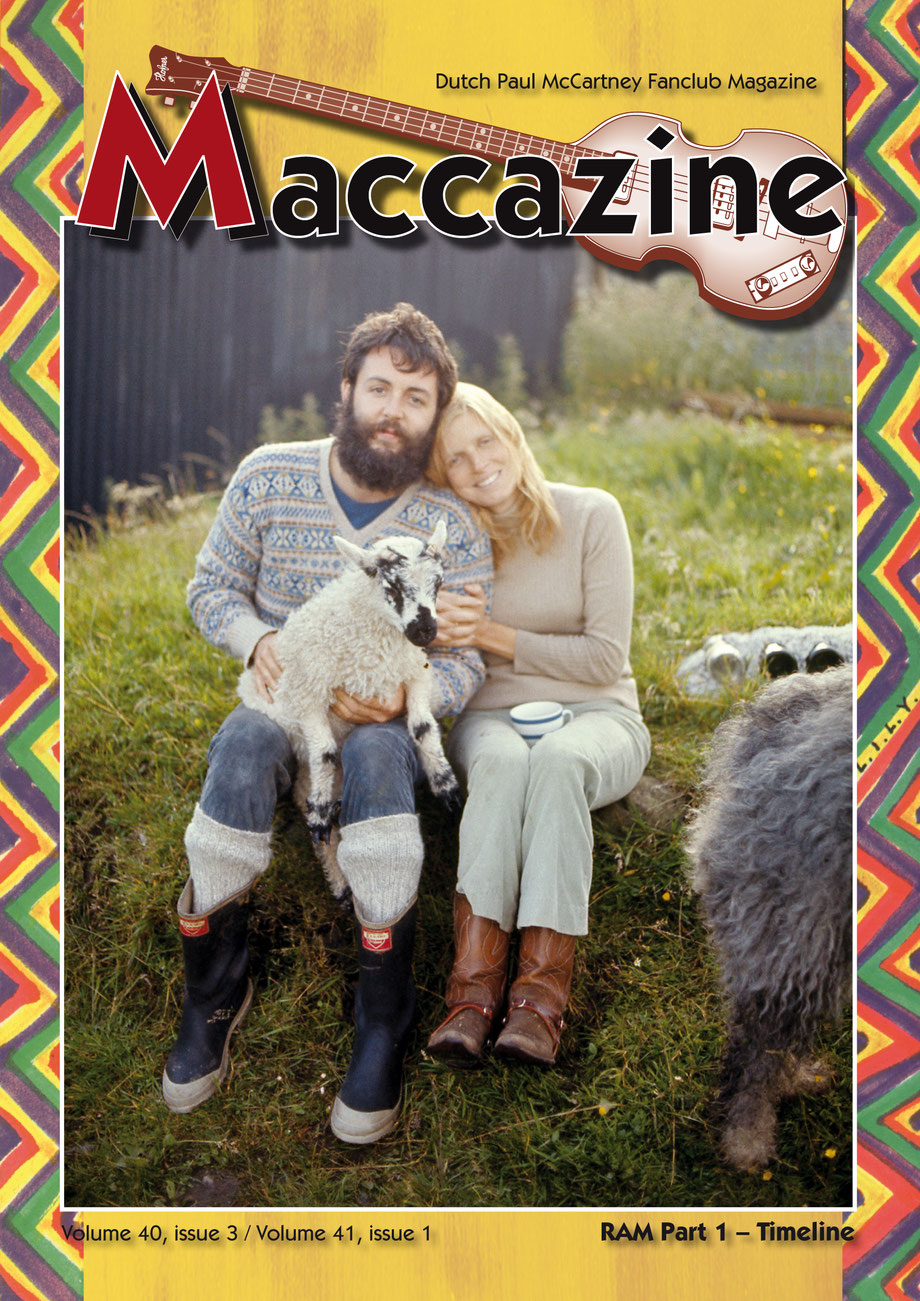 Ram Special Part 1
Available
Delivery in 5-8 days