EDITORIAL
The very start of 2015 brought us new music by Macca with the release of Only One, the song he composed 'on the spot' with rapper Kanye West. The song with words by Kanye and music by Paul is a tribute to West's daughter North and is sung from the perspective of his late mother. The song became available as a download-only on the last day of 2014. Fans of Kanye are wondering who is this upcoming artist Paul McCartney? What a remarkable world we live in…
When McCartney released his album "New" in October 2013, I realized I wanted to delve into this story as soon as I had finished writing about "Ram". For over a year I have lived with this record, trying to unravel the mystery of the recording sessions. January 2012 was the kick off with the taping of Save Us at producer Paul Epworth's London studio, eventually recording a backlog of more than 20 new songs with four different producers over the period of a year and a half.
While doing research I have started compiling a timeline, just to find out when he had the time to work on his latest studio album. Although he is well into his seventies, McCartney is an extremely busy man recording songs, doing concerts, working on different projects at the same time, promoting records, taking care of his daughter Beatrice, being a granddad and visiting places with Nancy (and enjoying a holiday every now and then).
This Maccazine special is about "New". Inside is a worldwide discography, an interesting interview with one of the four producers Giles Martin and, as the main ingredient, information about the recording sessions and all the songs on the record. In telling this story I have decided to use as many different quotes as possible, using all available interviews – magazines, newspapers, internet, radio and TV – with McCartney and the people involved in making this album.
– Edward Eikelenboom – Chief Editor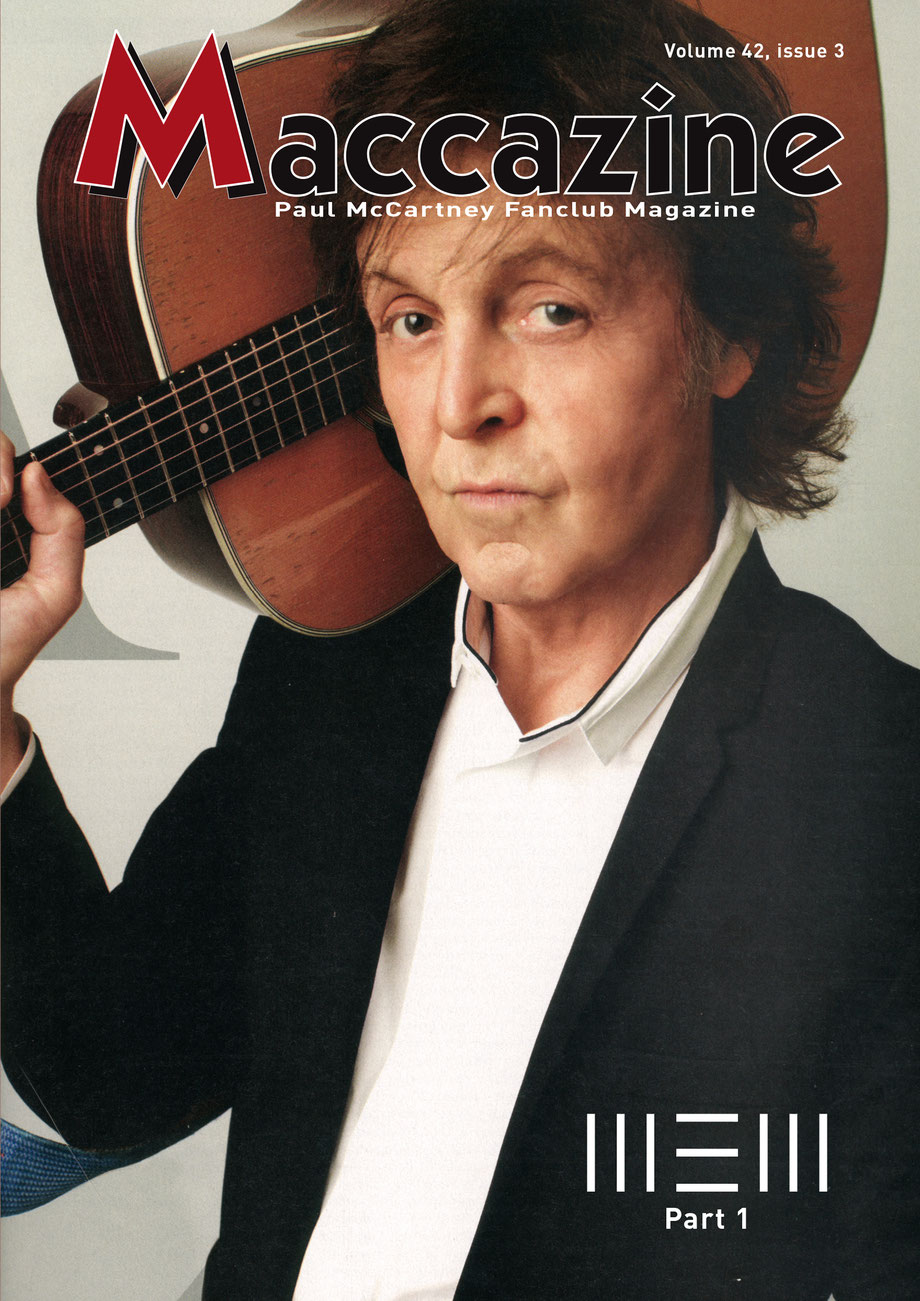 New Special Part 1
Available
Delivery in 5-8 days