(This Maccazine is part of your membership 2021.)
This new full colour McCARTNEY III album special, featuring Paul's latest TWO albums, includes all relevant data we think you'll like to know of, or like to search for, by - using a similar format as for our Egypt Station MACCAZINE - detailing all the songs, the album, the artwork, the promotions (at the same time giving you an 18-months Macca Timeline) and concluding with an extensive discography (featuring ALL formats and variant editions in full colour, PLUS some surprises...) and a 'best of' bootleg section.
- René Termeer - Editor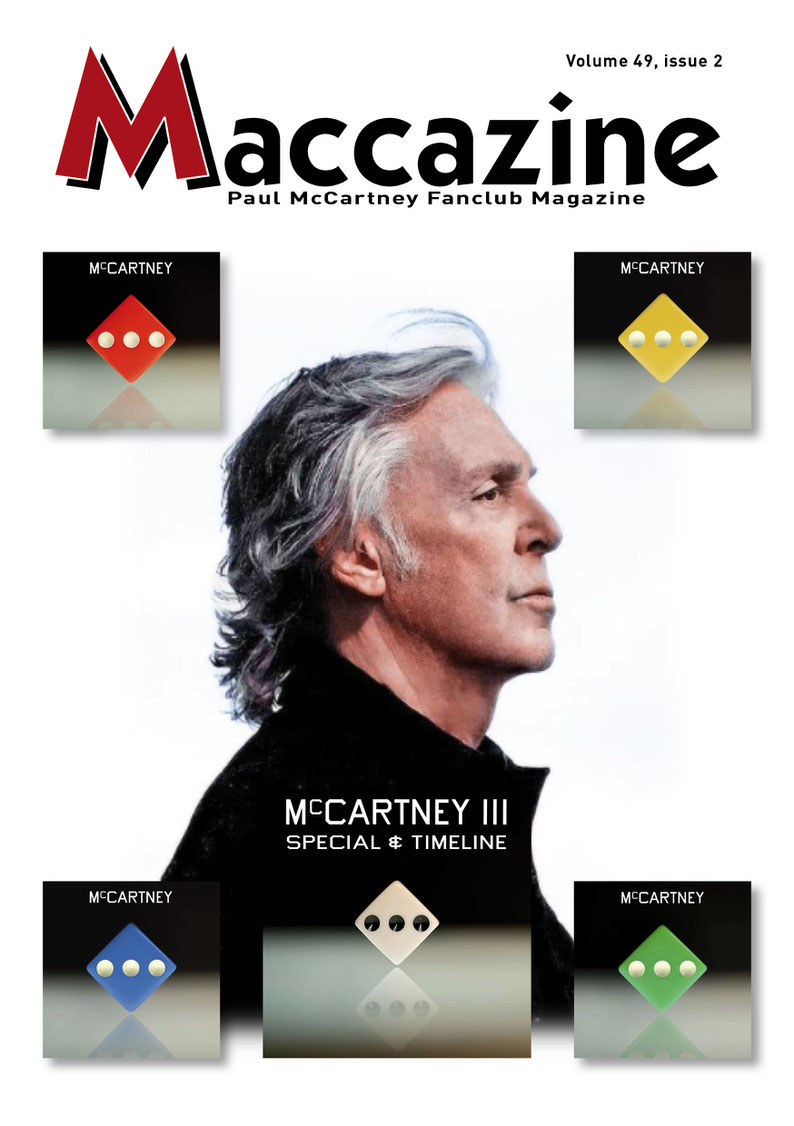 McCartney III Special & Timeline
164 pages, plus minus 700
photo´s and full colour!
Available
Delivery in 5-8 days