EDITORIAL
The year 2019 started great with a new song by Paul McCartney, Get Enough. After ''Fuh You'' and ''Nothing For Free'' this is the 3rd song recorded during his weeklong sessions with producer Ryan Tedder at his Sussex studio during the recording for "Egypt Station". Get Enough is most probably a teaser of the upcoming deluxe "Egypt Station" box set – although there is still no set date of release…
It should be said that it is a nice gesture to put the tune on YouTube for free. (Of course, you can also pay for it on iTunes…) Perhaps it's Macca's way of saying sorry for the extremely expensive last months of 2018. It all started with the release of "Egypt Station", followed by deluxe box sets for John Lennon's "Imagine" album, The Beatles' "White Album" and ending with the stunning but overpriced box sets for "Wild Life" and "Red Rose Speedway". Some of you were lucky to purchase the super deluxe "Wings 1971 – 1973" box set, limited to only 2,000 copies worldwide and now only 'available' for ridiculous prices on eBay...
How many songs has Paul McCartney written in his life so far? 500? 700? More? Less? It became a recurring topic of conversation in our Maccazine team. What's your guess?
We now have the answer as David Borman accepted the task to do research and make a list. This list finally resulted in this second and last Maccazine special for 2018!
Of course, we'll be back in 2019 with more Maccazines. I have already started work on the next special as I am researching the early days of Wings in 1972 and 1973, resulting in albums like "Red Rose Speedway" & "Band On The Run" and some great standalone singles!
Edward Eikelenboom – chief editor -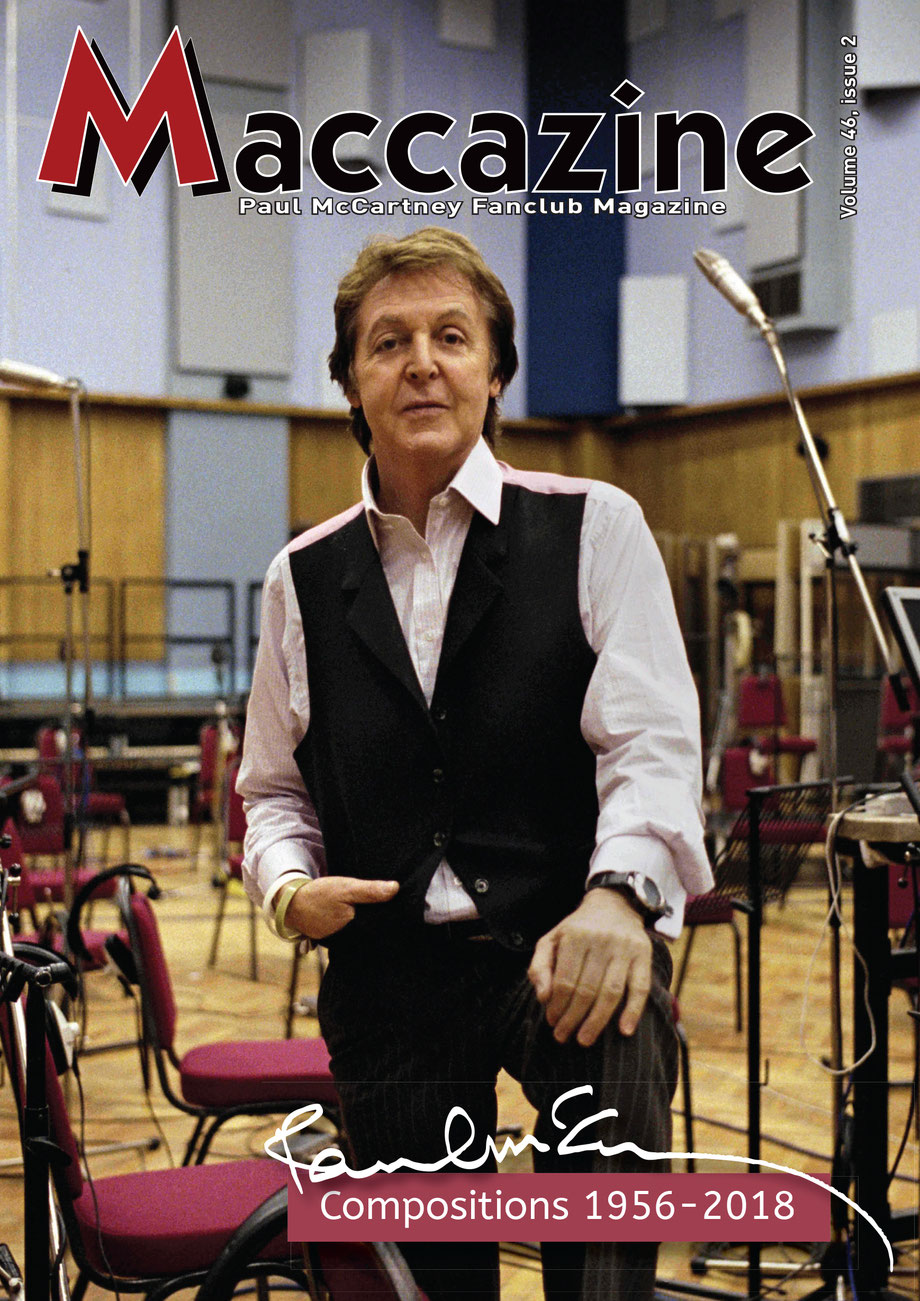 Compositions 1956-2018
Available
Delivery in 5-8 days